Pocket Listings in the Cincinnati Real Estate Market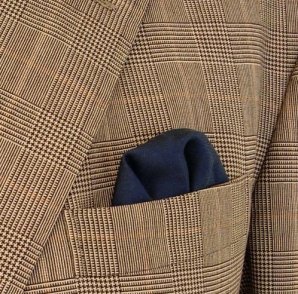 In the ever changing real estate industry I wanted to address the issue of pocket listings and how they should be used in the Cincinnati Real Estate Market. Inventory levels have been historically low due to the extreme weather this winter, so the trend of pocket listings has become an increasingly controversial topic among real estate professionals as more and more properties are entering the market each day as a pocket listing. This is only one element of a multi-tiered marketing strategy that some agents employ at the start of a listing agreement, but should not be the only means of marketing a home because most homes will NOT sell for top dollar without the competition generated by the MLS System.

What is a pocket listing?
A pocket listing is a home that is listed with a Realtor but is not yet in the Multiple Listing System.
Why would a Realtor/Seller choose to take this approach to selling their home?
There are many reasons why a Cincinnati Real Estate Agent might recommend that you begin with this approach.
The house is in need of some improvements and is not quite ready for photos or the general public to be walking through yet. In this case the listing agent will escort either a represented or unrepresented buyer through the home explaining what items still need to be addressed. Some buyers may ask the seller not to complete those repairs which can be an advantage to the seller.
The Realtor may have their own buyers that they want to show the home to before other agents have access to it.
The home is in a highly desirable area with low inventory levels and the Realtor can create one time window when all pre-market showings will occur with less effort and interruption to the seller's daily lives. This is especially beneficial when working professionals or parents have little time to prep for multiple showings at various times of day.
In some areas buyers are willing to pay a premium because if the offer is not for market value that seller can always opt to put the house in MLS where the level of competition will double or triple.
If the home doesn't sell as a pocket listing was this a waste of time?….The answer is "absolutely not" a good Realtor will use the pre-market showings as a gauge for all of their efforts so far such as staging, pricing, and positioning to gain feedback from other agents and buyers from this process and make any tweaks before the property enters the MLS System.
​Pocket listings should ensure that a home will sell for at least market value on a price per square foot basis. If you receive an offer, make sure that your offer is a fair market value offer. How will you know this? Ask your Realtor to provide you with a market analysis of recent home sales in your neighborhood and evaluate your offer price compared to what the comps are selling for on a price per square foot basis.
I sold too fast, I sold too low.
Selling a home in 1 day for list price is a good statistic for the Realtor, but for you as a seller it is only something to celebrate if your home was priced at or above market value to begin with.
In the past couple of months, I have come across many properties whose homeowners accepted an offer pre-market that was far below market value, but were celebrating a quick sale with their Realtor. Before you list your home, it is very important to understand that home sizes vary in neighborhoods and the $ value of homes are dependent on the square footage and level of finish within a property. So because your neighbor asked $350,000 for their home your home may be worth more if it is larger so be sure that you get the facts of how your home compares size-wise and with regard to the level of finish before placing a $ figure on your home. What you paid for a house 3 years ago has no bearing on its market value today so select a Realtor who knows your neighborhood and who can present you with the evidence to support their pricing. Even prices last spring vary greatly from what homes sell for this year. Be sure that your Realtor provides you with a breakdown of all sales on a level of finish and price per square foot basis in a spreadsheet that you can see the data for yourself. Even as a non-real estate person it should be obvious by this data where you should be priced. Do not solely rely on your Realtor's intuition or their past experience. A good Realtor will happily provide you with statistical data to support any pricing decisions they are recommending.
For a complimentary market analysis of your home call Cincinnati Real Estate Agent Alison Moss and The Cincinnati Living Real Estate Team at 513.518.1140 or via email at alison@cincinnatiliving.com.
Join our newsletter
Real estate news & new listings delivered to you.